Description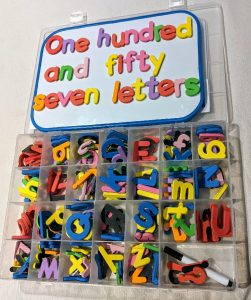 We adore this kit!
It contains five each of all the lower case letters, two each of all the capital letters and two question marks and two exclamation marks. There's a blank whiteboard, a white board pen and an eraser.
The letters are coloured foam, with magnetic backs – so they stick to the whiteboard.
All the vowels are red (the consonants are in a variety of yellow, pink, dark pink, purple, green and orange) – which really helps teach children how to identify vowels. All the capital consonants are blue – which is very helpful in teaching the vital difference between upper and lower case letters.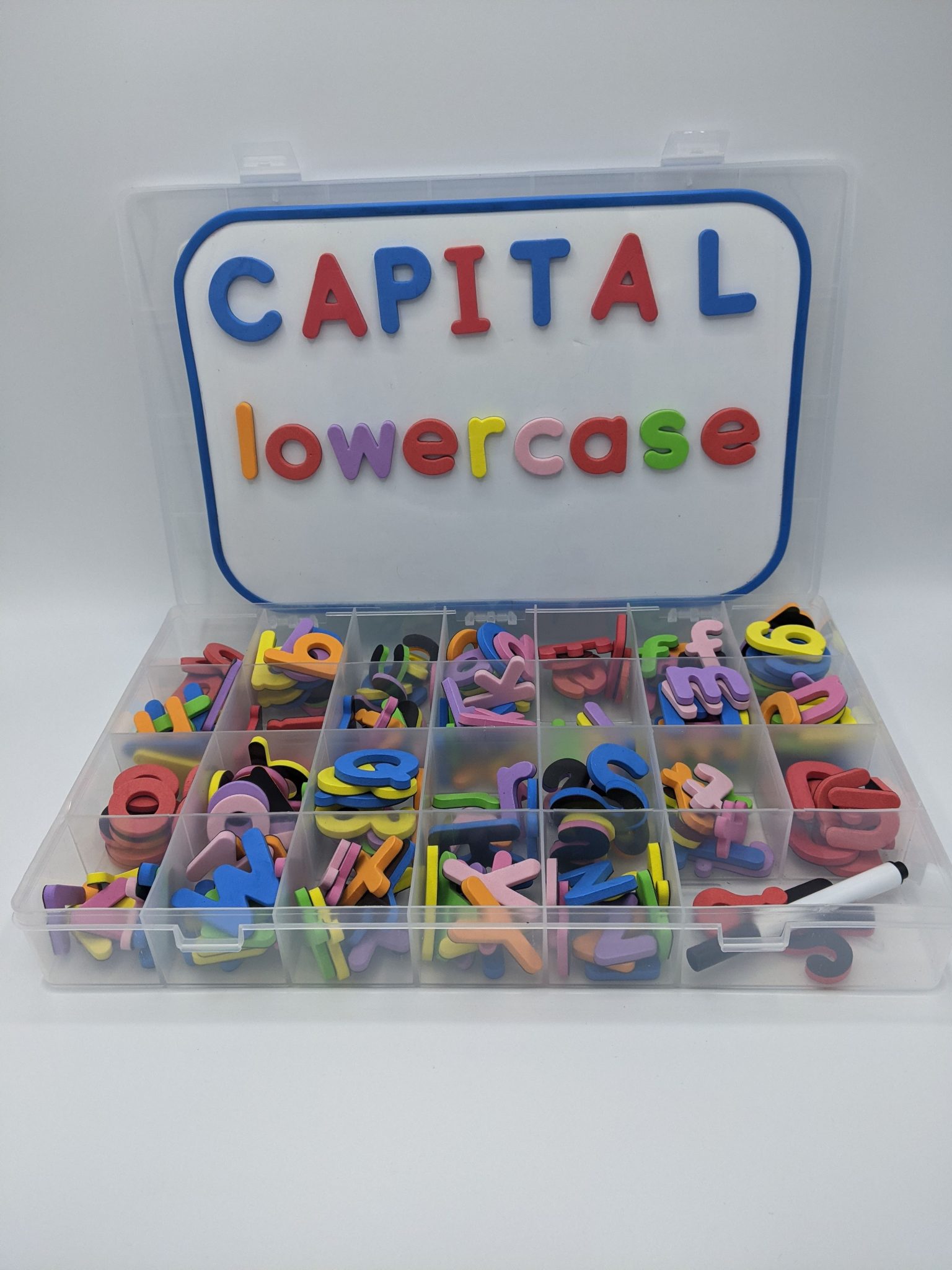 Moving the letters around gives children an opportunity to practise spelling seperately from handwriting. This is incredibly helpful for burgeoning writers, who may find it tricky to build all writing skills at the same time.
Having so many of each letter allows you to make a lot of different words with this kit, which is used to great advantage in the 'Beginning to Read' series of activities in the Frogotter Activity Book to play a variety of games changing just one letter at a time to create a series of words (you can see one of these games below):
We use this kit in a lot of the activities in the Frogotter Box. Manipulating letters is a key component of our approach to Literacy. Have a look at our Youtube channel to see them all.