Description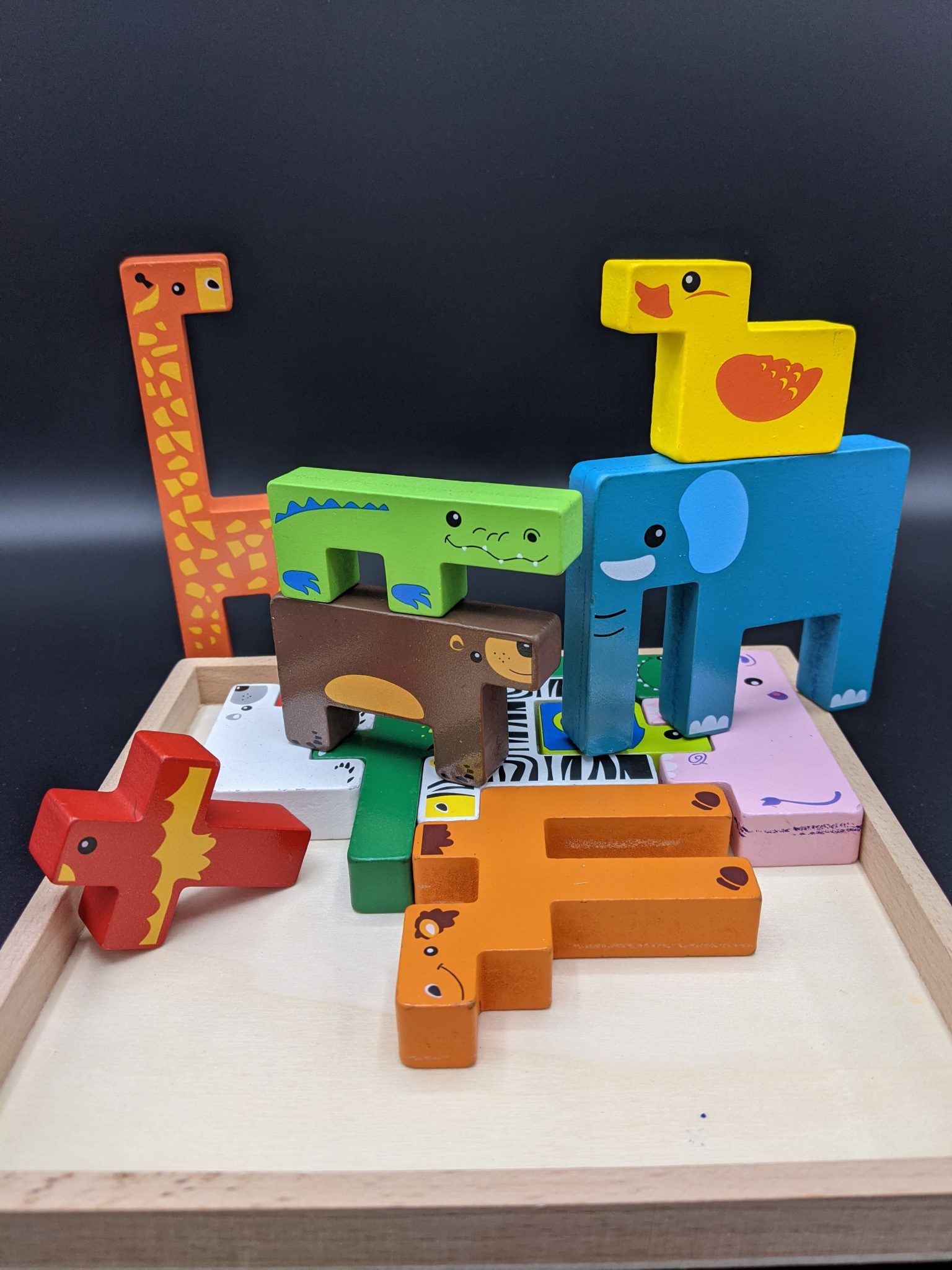 These are really lovely wooden animals –  brightly painted in cheerful colours. They are not very realistic! The colours and the shapes are stylised rather than natural. They are delightfully tactile, with a lovely hand-feel.
The shapes are perfect for stacking, building and imaginative play. Fitting the animals back in their wooden tray is a game all by itself (though there are pictures on the information leaflet inside and on the box itself, as well the photo on this page – in case you get stuck)!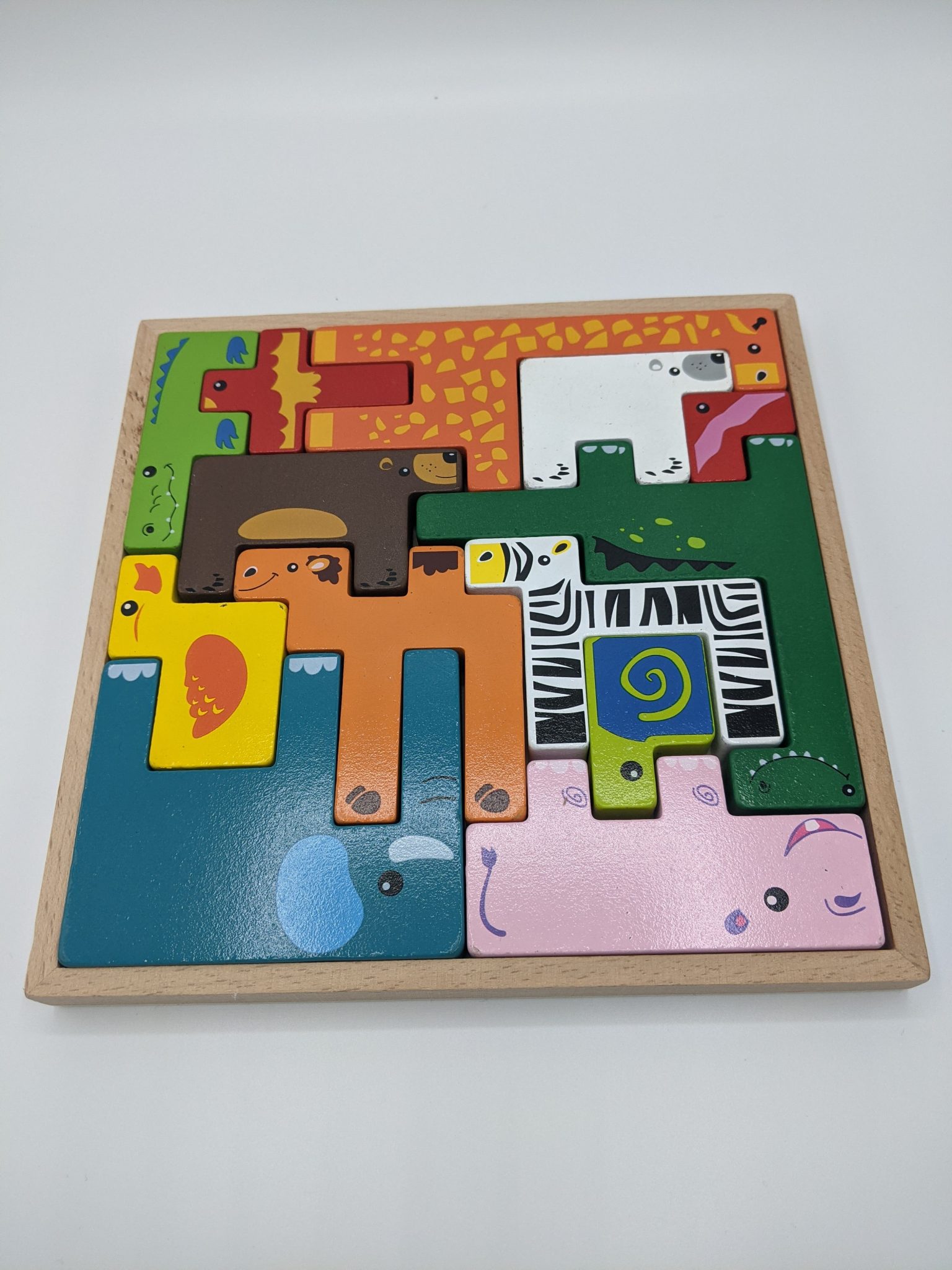 In the Frogotter Box, we use the animals in a huge variety of games. Often they are used in conjunction with other items, like the scales or the map. But, there are some fun creative games that use only the animals, like 'Senses',  'Describe the Animal', and 'Moving', which you can see on our Youtube channel.