Description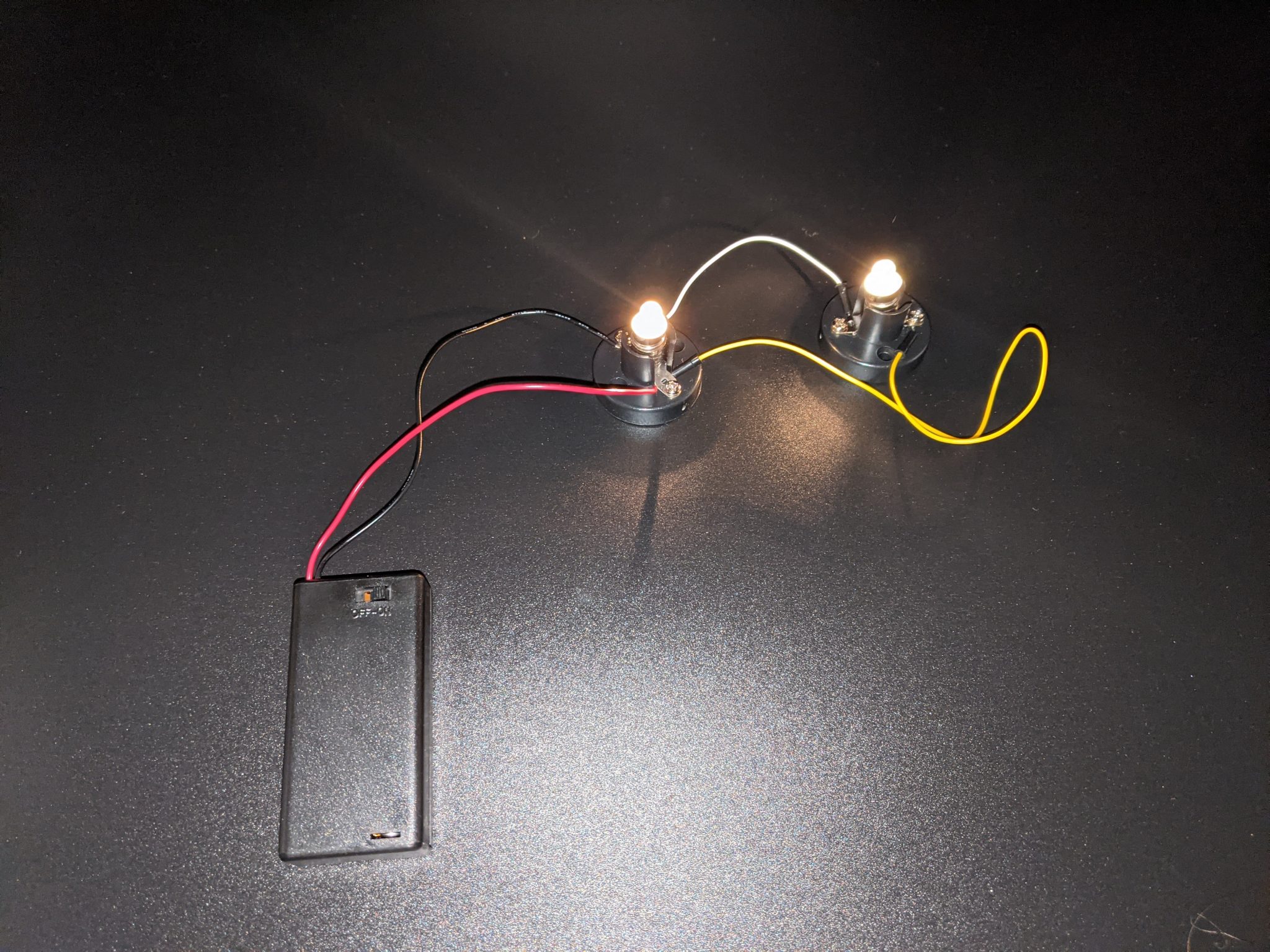 A mini Electronics Kit with two bulbs, two bulb holders, a battery holder (with a switch) and two loose wires. Kit also includes a mini screwdriver for fitting the pieces together.
The kit can be used to set up bulbs in parallel (as in the picture above) and in series (as in the picture below), part of the National Curriculum for Primary School. Please note that the kit requires two AA batteries, which are not included.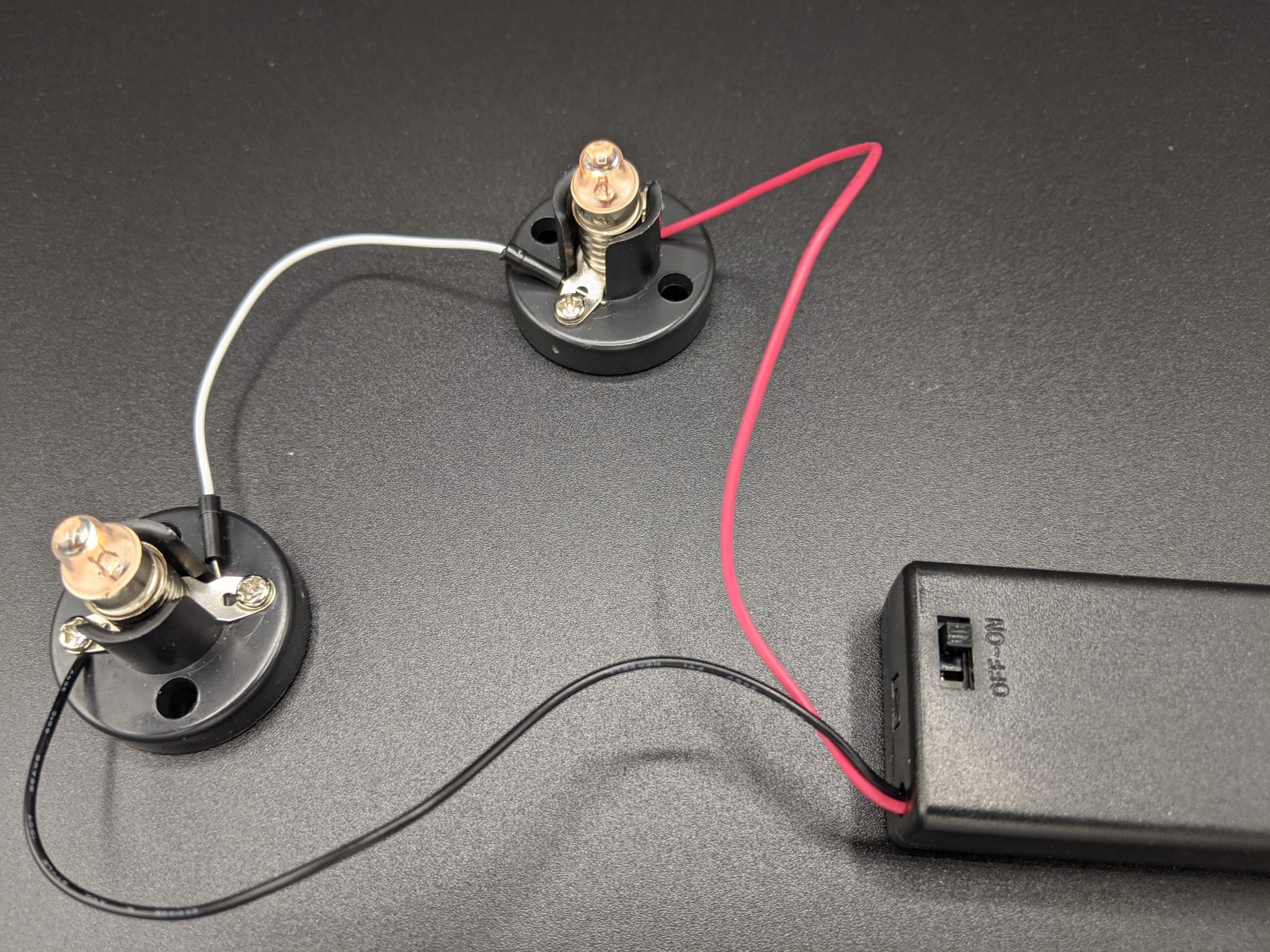 There is a very small risk of burning if you short circuit the kit, please be careful to supervise your child when using this kit.
You can visit our Youtube channel to see how we use this kit. In the Frogotter Box, we also use it to talk about the materials that things are made of and what qualities they have that makes them suitable for purpose.