Description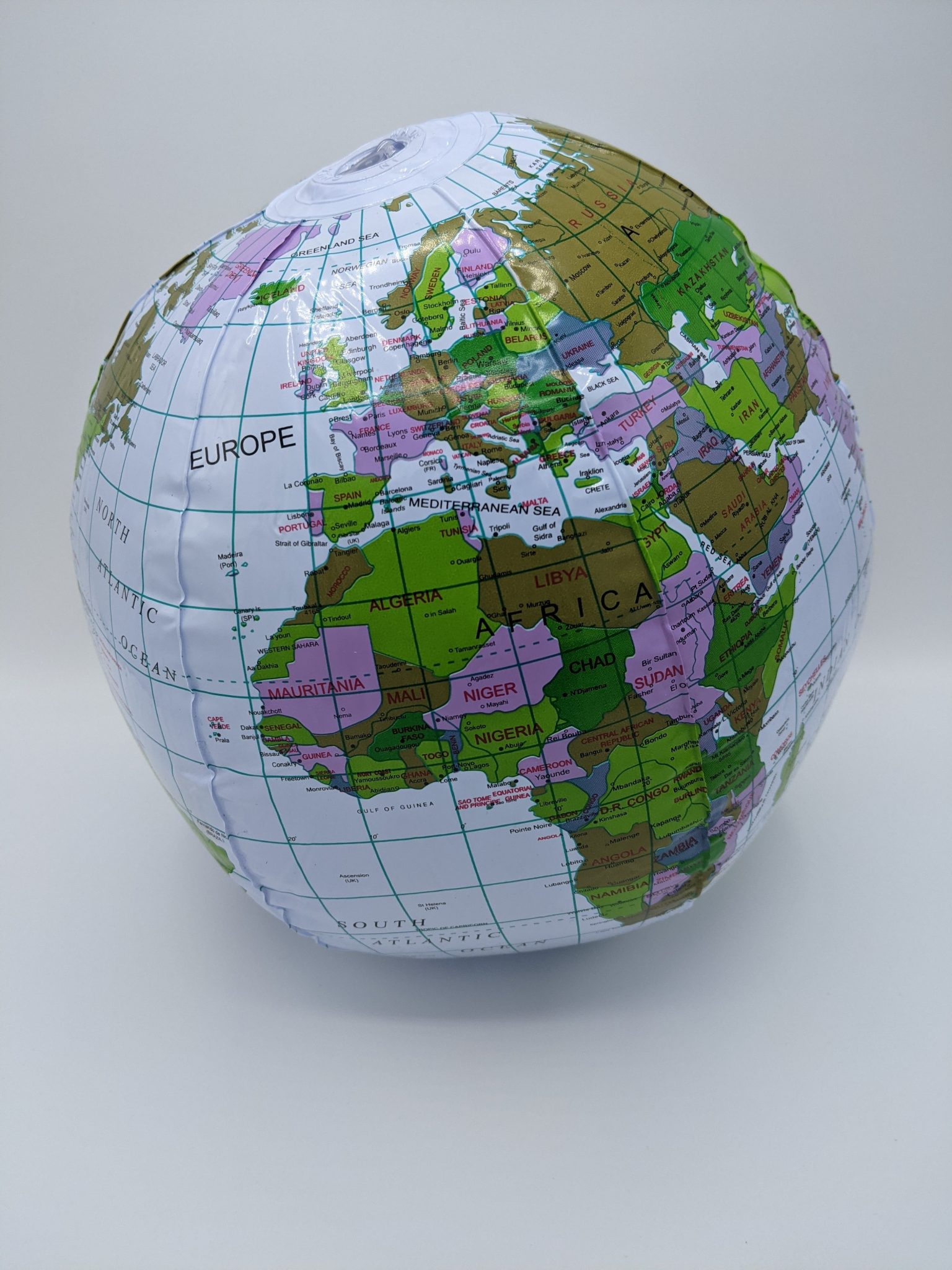 An inflatable globe, with continents, oceans, countries, equator, longitude and latitude all labled.
This is quick and easy to inflate, but covered with useful information. It's a great way to let your child explore the World.
In conjunction with an Atlas (our with our World Map), this Globe can help children learn about how maps are made and the difficulty of making a two dimensional representation of a three dimensional solid.
In the Frogotter Box, we use the Globe for various games to help children learn about the names of major parts of the World, as well as compass directions. We also use it to demonstrate how night and day occur and why the seasons change.