Description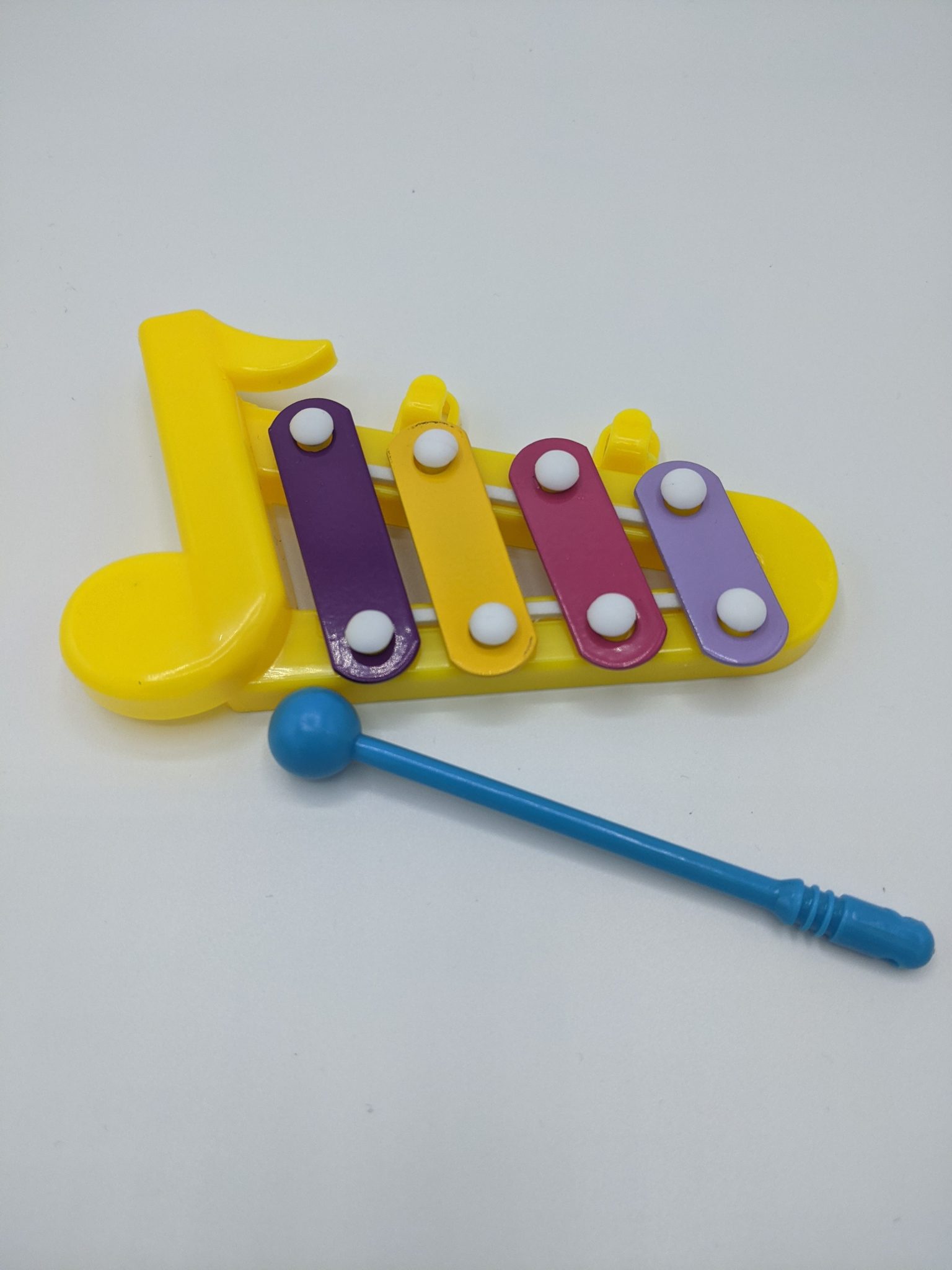 This tiny plastic and metal xylophone (with attached beater) can be used to introduce tuned percussion. It's a simple and fun way of adding a bit of music to your child's education.
The bright colours are appealing. There are only four notes, making it very easy for your child to have a go at producing their own music.
In the Frogotter Box, this mini xylophone is used to talk about materials – especially the sonorous quality of some metals – and how sound is made from vibrations; as well as to have a go at playing Hot Cross Buns.