Since I shared our Half Term plan with you, I thought I would let you know how it went in practice.
Monday
We began the week with some housework and gardening. It was really important to me. There were jobs that needed doing, and getting the boys to help out really helped me relax and feel ready to create a lot of fun for them during the rest of the week!
We finished the day off with a virtual theatre trip. We watched four short puppet shows about Ancient Greek Myths.
Tuesday
The virtual zoo trip!
We began with a cuddly toy safari. Which ended with a huge surprise when Mr Frogotter leapt out from behind a bush, disguised as a crocodile!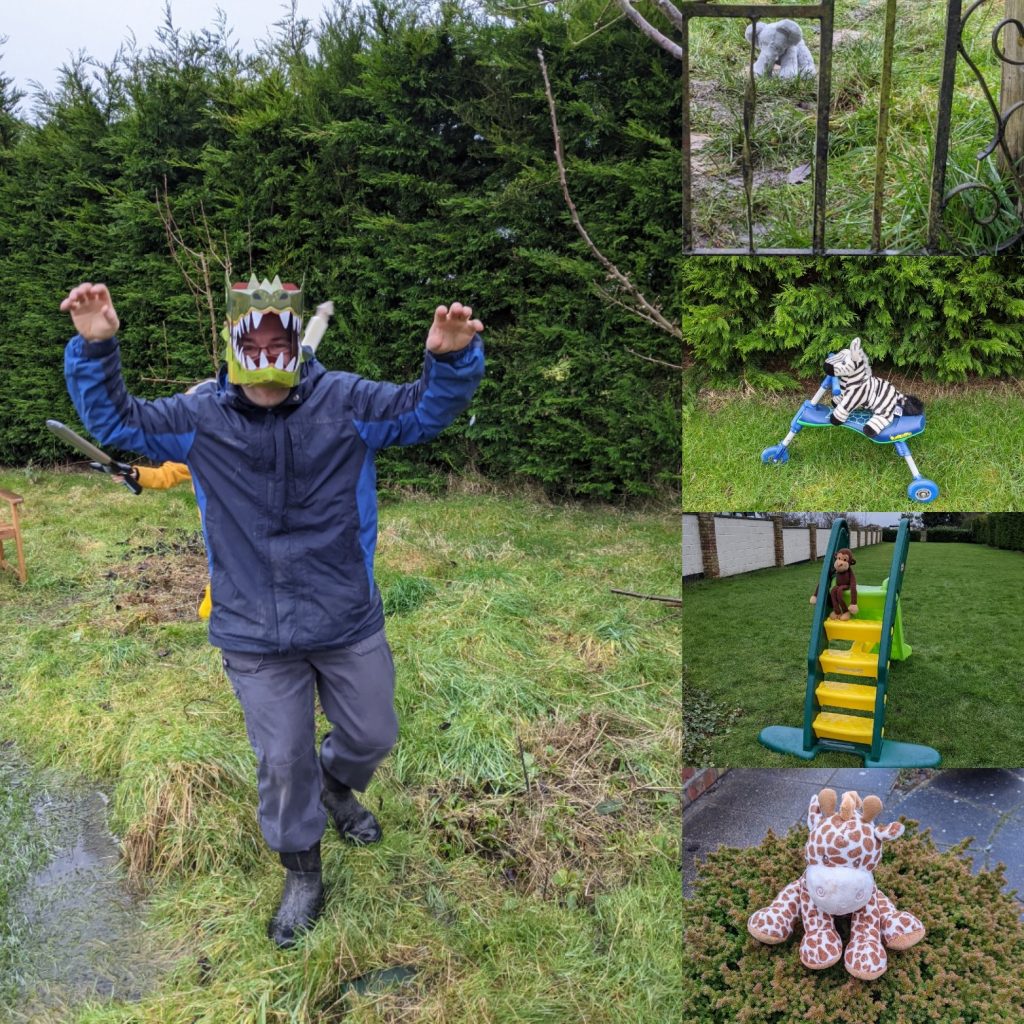 We took turns being crocodiles and chasing crocodiles. Which was a lot of fun! Middly was tempted outside to join in.
Back inside, we did some face painting. And Middly made a panda head.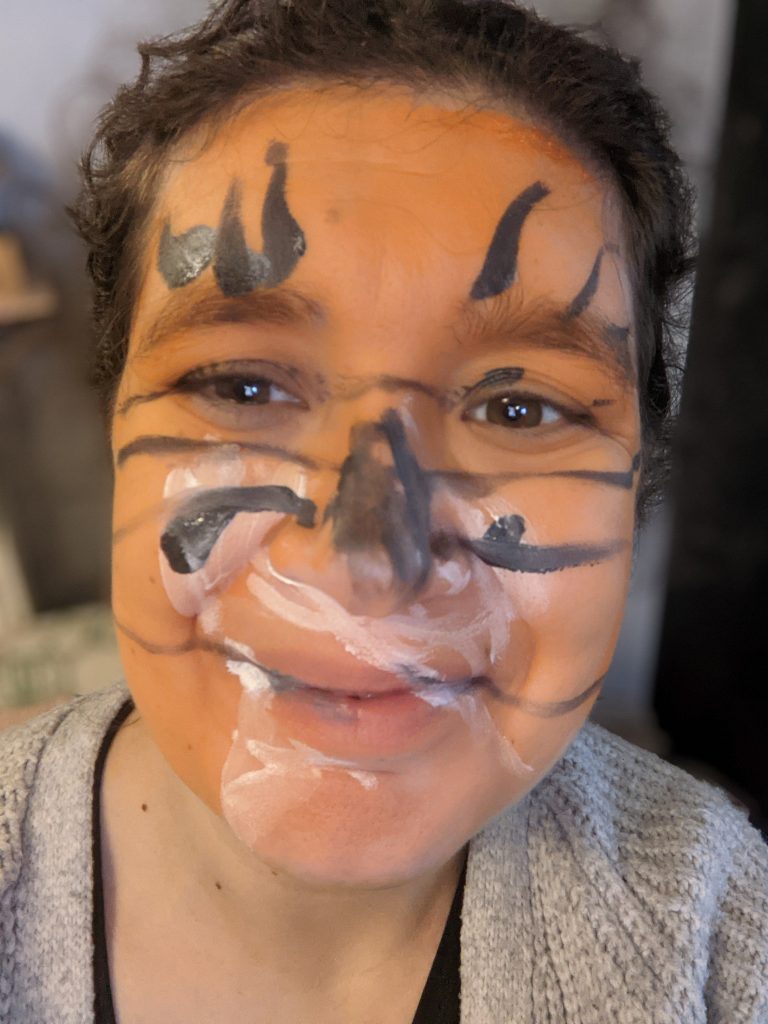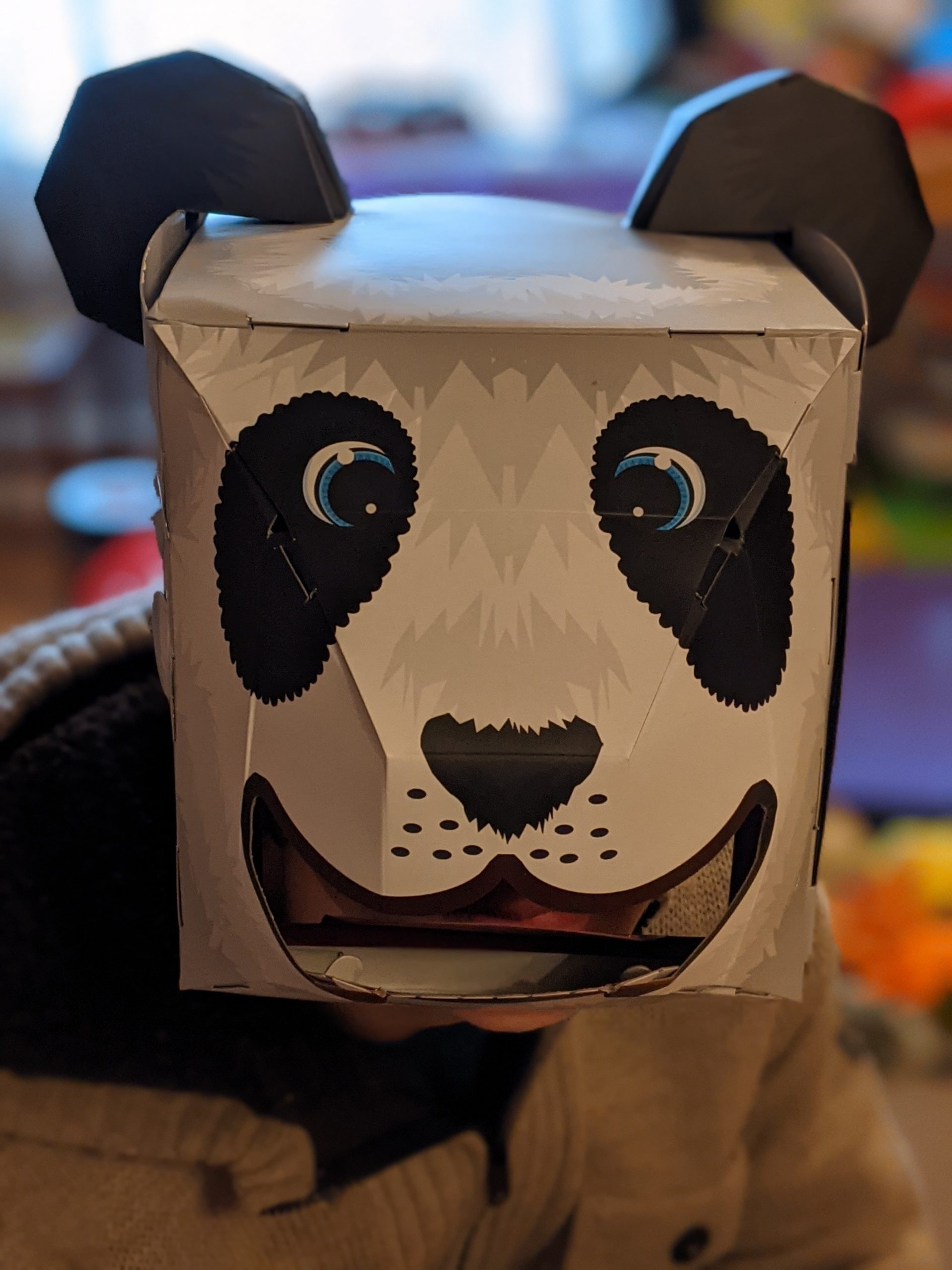 Then we put on the TV and watched a tour of Longleat. Eldest finally joined us, so the whole family watched together. It's a brilliant tour, really interesting and with loads of baby animals!
Lunchtime! Eldest warmed up some pasties and made a side salad.
After lunch, we went back outside, with our masks, and used Google 3d animals to get some fun photos.
Finally, we went online and let the children each choose a 'souvenir' of our trip.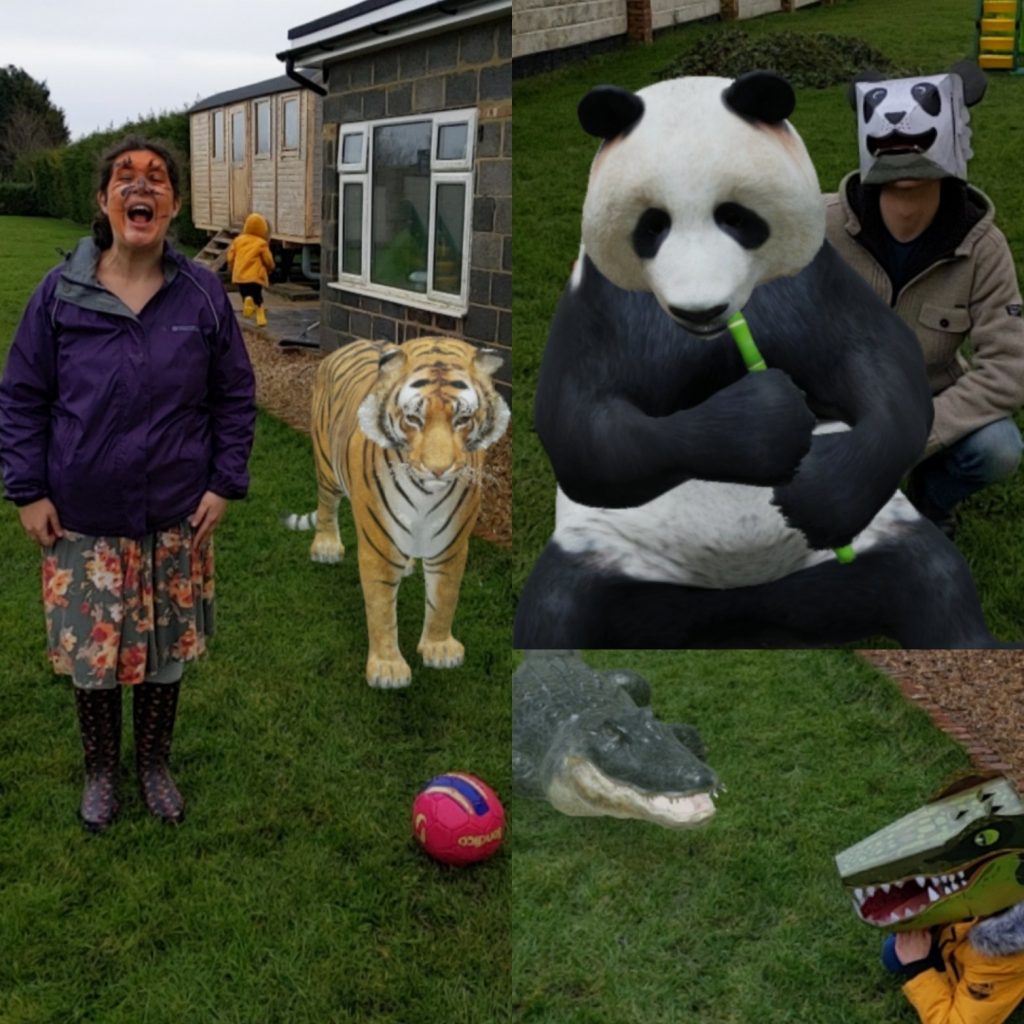 Wednesday
We had a Hat Day!
This is a simple idea, but it works really well. All the children think of two things they want to do, write them on bits of paper and put them in a hat. Then they take it turns to pull one out and we do it.
We had a walk by the river, played hide and seek, cut paper (Baby Girl's idea!), made Skylanders, baked hot cross buns, played charades, and had a mini Jurassic Park.
The 'souvenirs' that we bought yesterday arrived. So all the children enjoyed playing with them.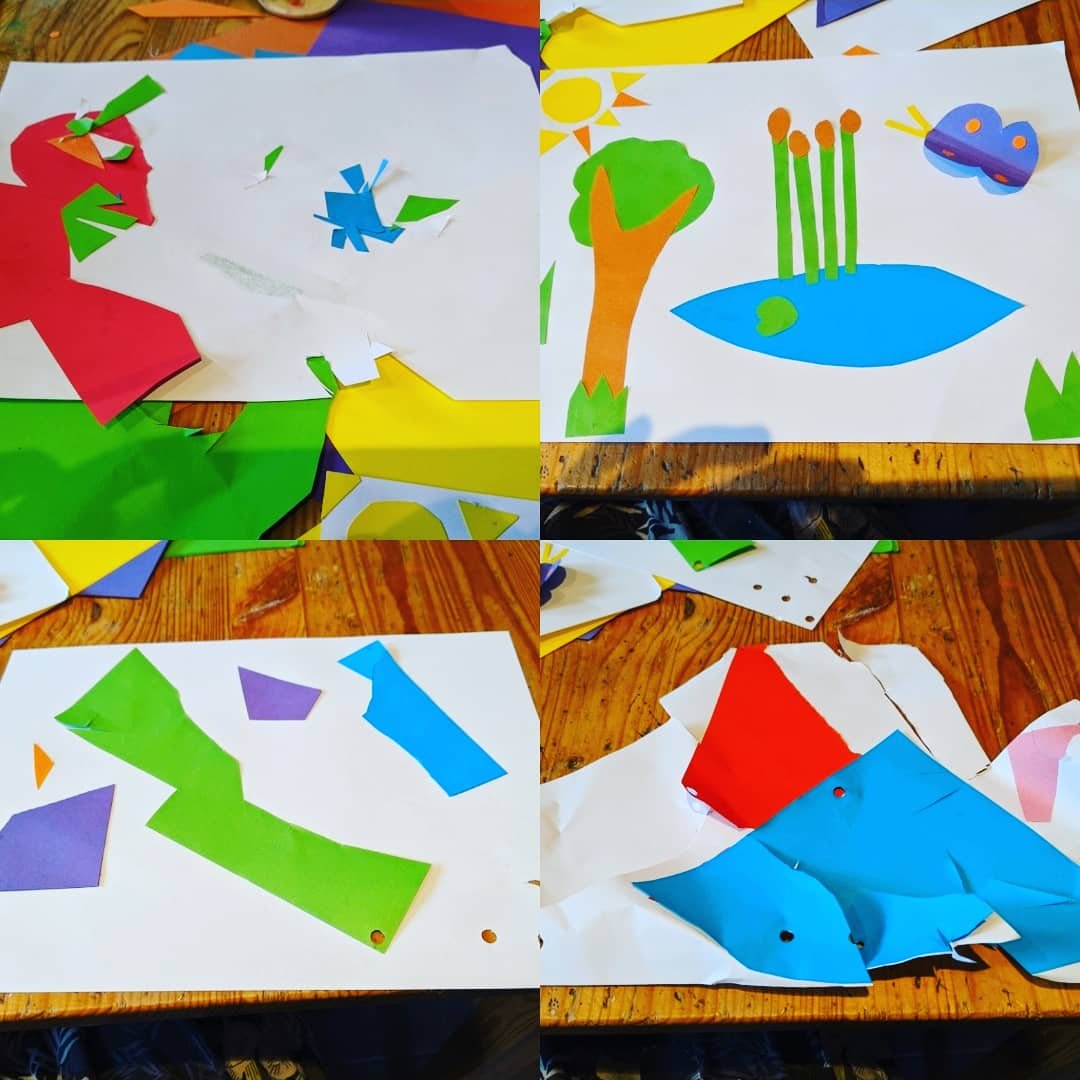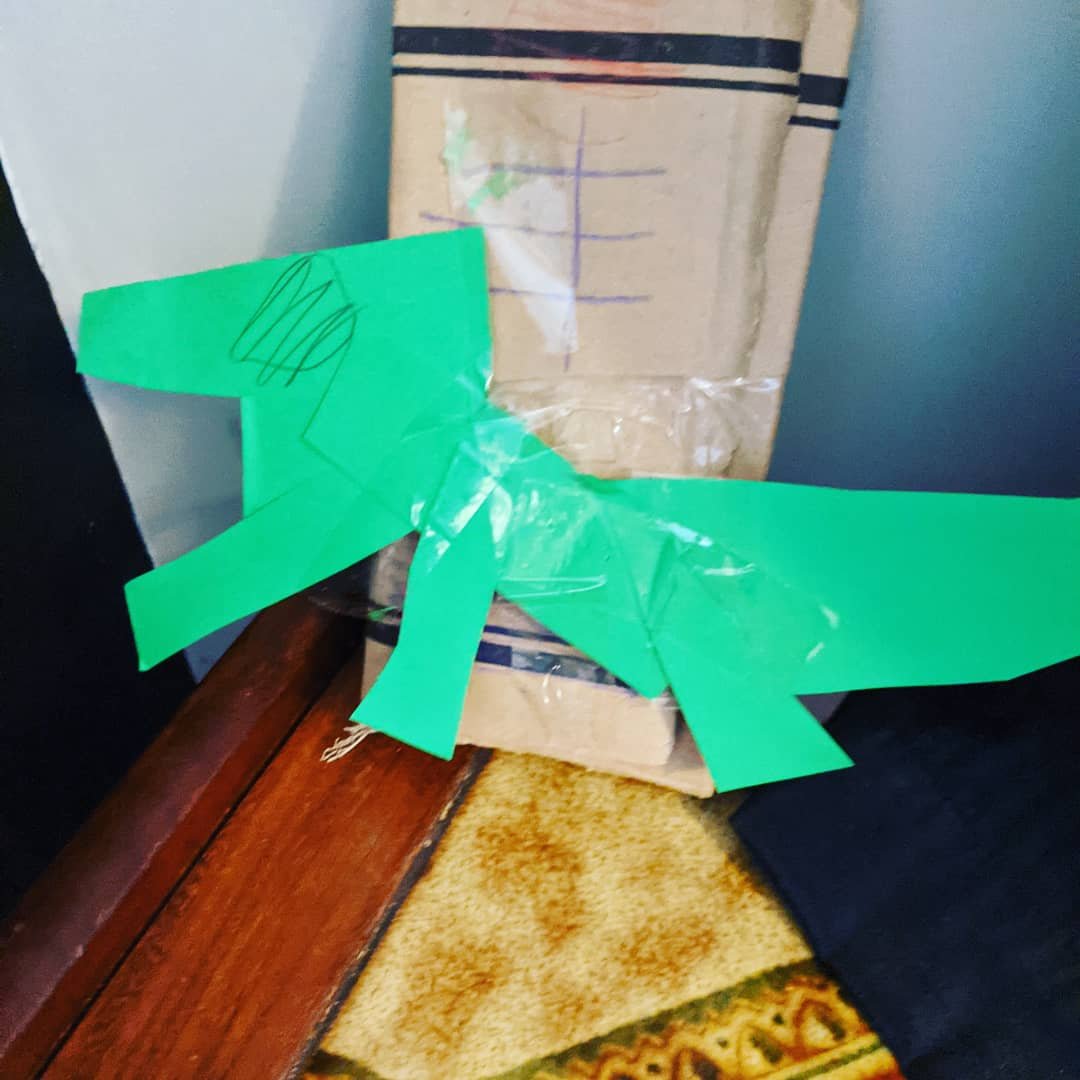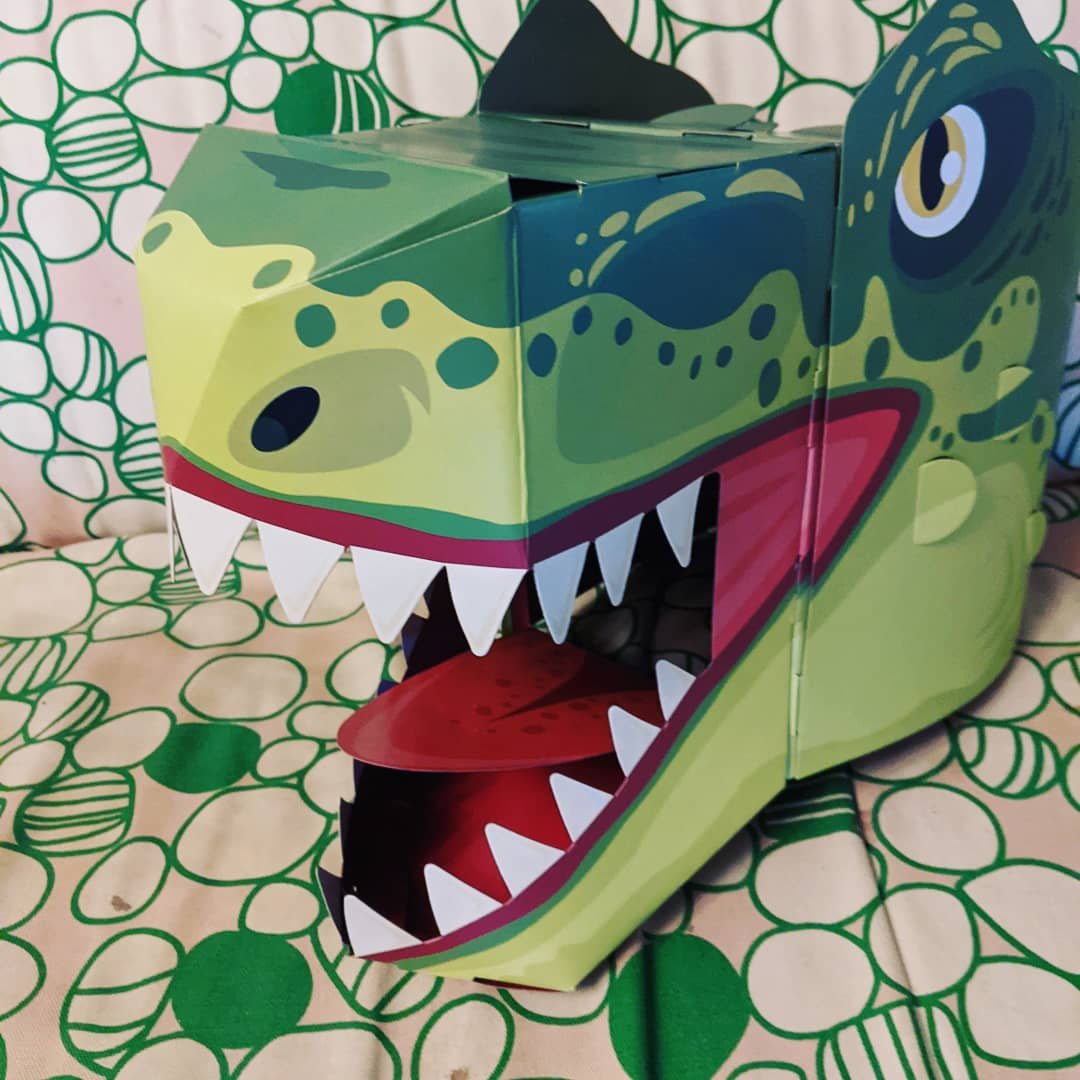 Thursday
Art Day!
The teens were tiring of family time, so ducked out of the morning. Baby Girl and Youngling enjoyed Wednesday's walk, so we went for another one together.
Then Youngling got a new book in the post, so disappeared to read it! Baby Girl and I popped into town to post some parcels.
We painted together. I had a set of canvases for the children to use.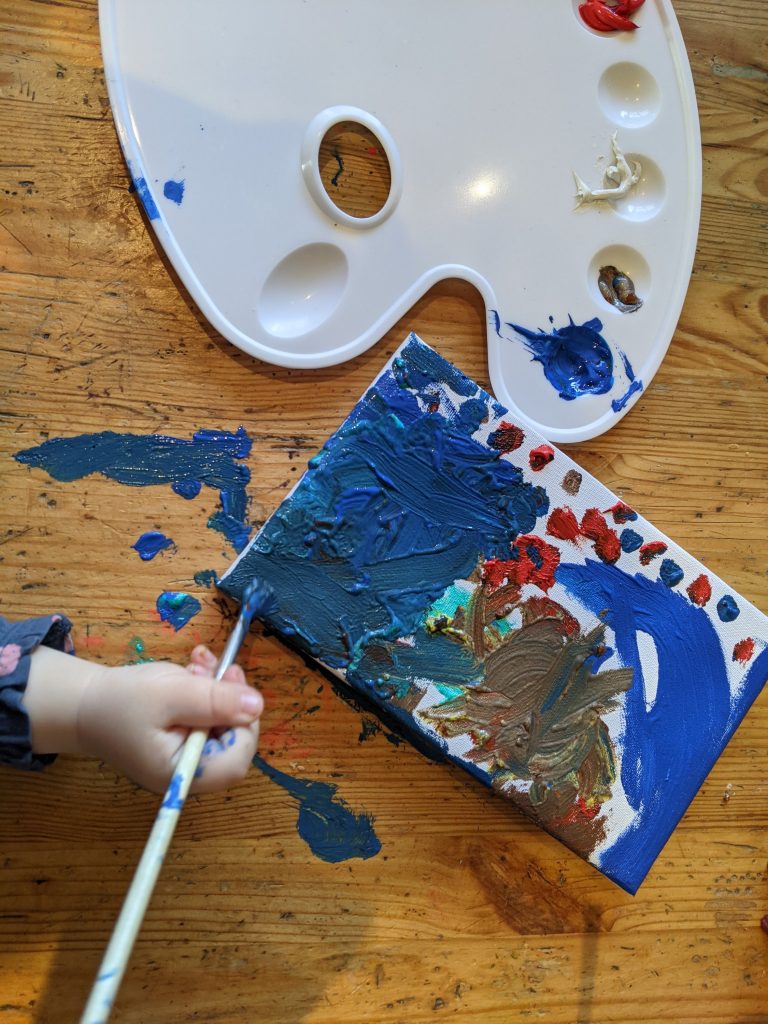 Baby Girl painted some dinosaurs.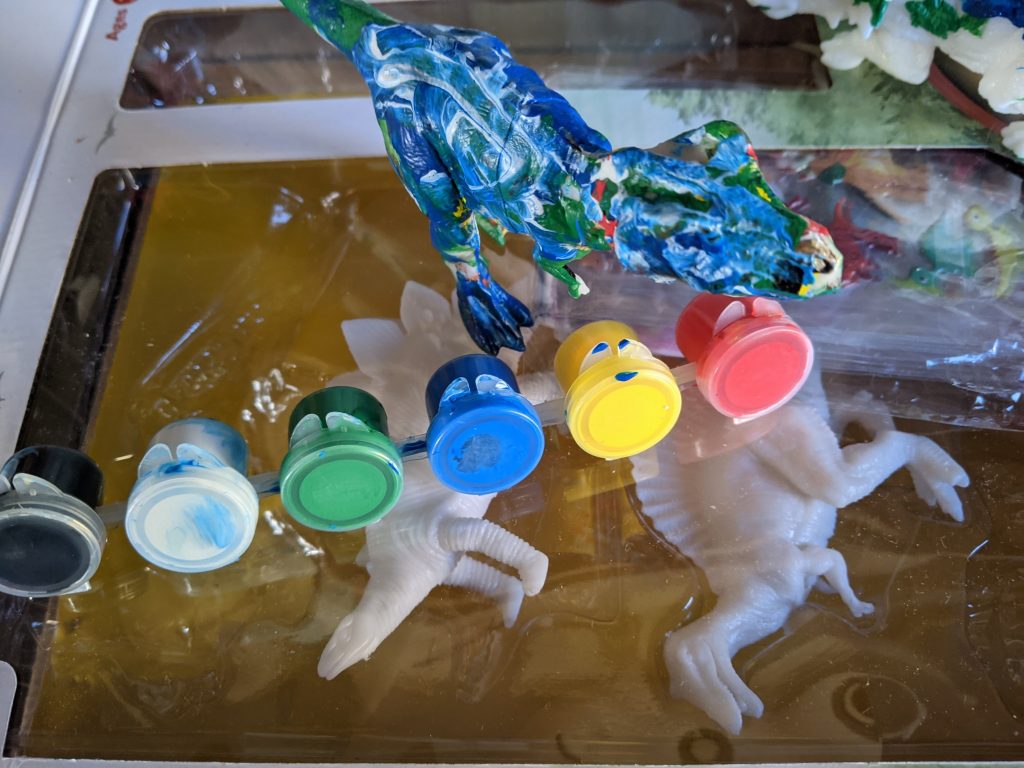 We finished our creations for Art Day with decorating T shirts together, to make a family set.
Finally, we watched a tour of the Louvre on YouTube. It wasn't actually very good, but we had snacks, so nobody minded.
Friday
A relaxed day today. I set it aside to be a Games Day. Another slow start for the teens. Youngling, Baby Girl, and I read some books together, and played Labyrinth.
When the older boys joined us, we played Giant Dobble – which was a lot of fun. Baby Girl worked out how to play, which delighted her brothers.
After lunch, we played Brainbox French and normal-sized Dobble, then charades.
Then the boys got the Wii set up and played a sports game together.
Saturday
We have a regular Skype call with family on Saturday mornings, it's kept us all in touch during lockdown.
After that, Mr Frogotter took Eldest out to run some errands and the rest of us did a bit of weeding in the garden.
Mr Frogotter brought home belgian buns, which was a nice treat after our hard work.
Sunday
Online church. Then a family walk by the river. Our usual Sunday during Lockdown. This time, we took a box of chocolate eggs with us and had an Easter egg hunt as we walked.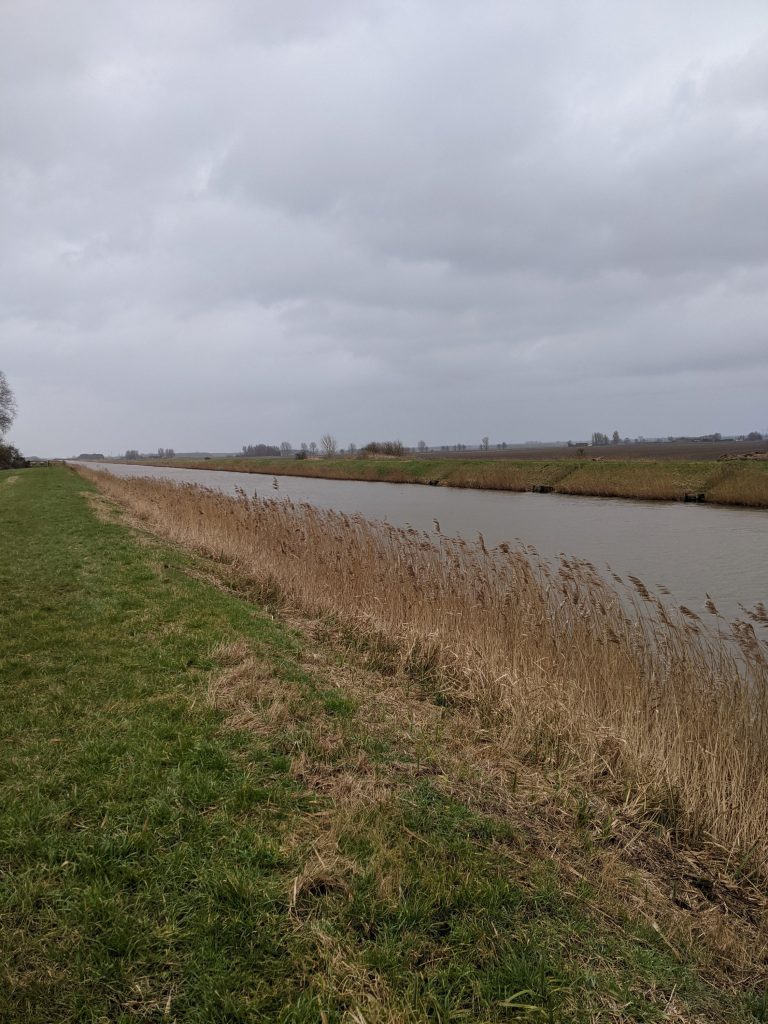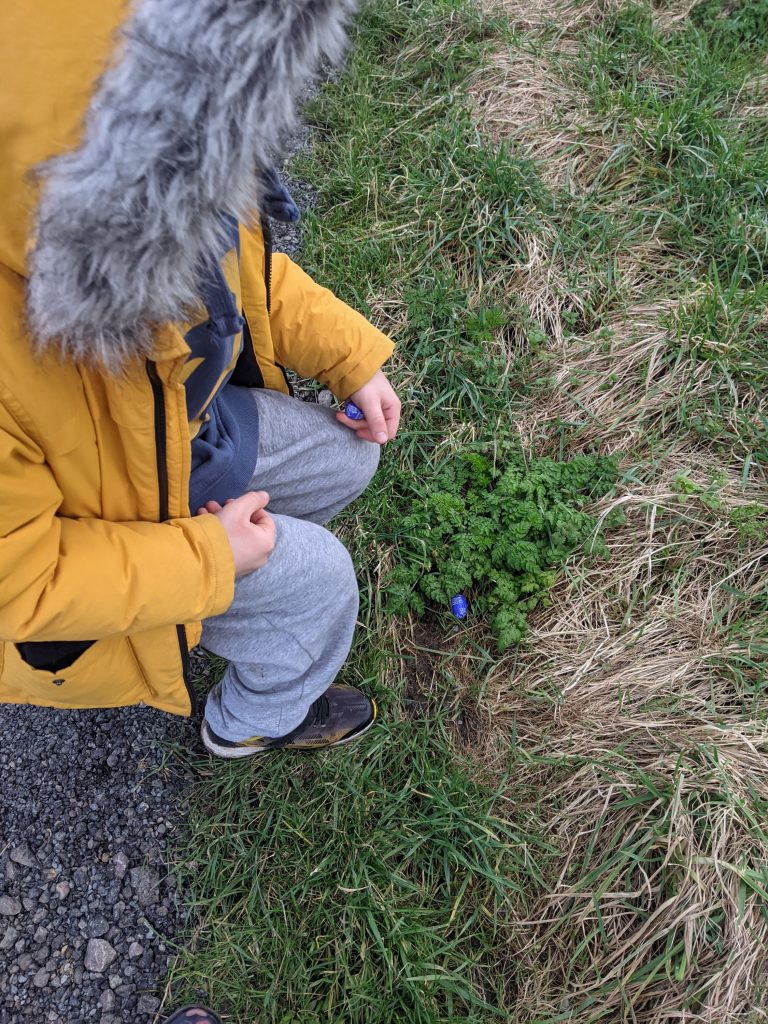 Summing-up
Half Term went really well. I think that starting with jobs really helped my mood! Putting the big fun day near the beginning worked well, too. By the end of the week, the children were more tired and wanted quieter days. I'm very glad that the weather is starting to warm up. It's felt like a long, cold winter. It's very nice to see Spring on the way, at last!
I hope you're all managing to have fun during lockdown too!